Product Description
Stainless steel channel profiles, galvanized steel C Purlin, Sigma Profiles are produced in the requested sizes and measures by carrying out perforation and burr-free cutting in the requested measures and axises and inkjet marking on profiles on superior technology production lines, according to the project details and with personal packaging for persons and companies. All points on the profiles can be perforated by means of 3-D drawings of profiles downloaded to our computer controlled, fully automatic and high capacity machines. They can be produced in max. length of 16000 mm, max. 4,00 mm – st52 of hardness, max. 400mm of web measurement and max. 100 mm of flange measurement. Sigma profile products are preferred as load bearing or auxiliary element in industrial constructions and steel buildings in construction, steel construction, light gayge steel construction, automative, electricity-electronics, metal, energy etc. sectors. The profiles are used under the name of Sigma profile, Sigma purlin profile, Sigma tape profile, roof profile, facade profile, light gauge steel construction profile, steel construction profile, heavy steel building profile, perforated Sigma profile, rolled Sigma profile, Special production construction profile, steel building profile, prefabricated construction profile, special production Sigma profile, prefabricated building profile, carcass profile, truss profile, steel roofing profile etc. Sigma profiles are used as purlin, stringcourse and facade profile in heavy steel industrial buildings exposed to excessive loads and as load-bearing column, beam and roof truss in non-industrial steel constructions such as light gauge steel constructions, warehouses, hangars and barns. covering and mechanical options can be applied on the materials according to the designed and drawn projects. The specifications of the materials can be preferred as hard or soft according to the loads on them and the thickness of the galvanized covering may change according to the required resistance to corrosion or paint over hot-rolled sheet can be applied, if required. Sigma profiles provide price and material advantage up to 40% compared to constructions produced in heavy steel materials due to their very high load-bearing capacities. It also makes construction of steel buildings more reliable, fast and affordable by virtue of providing convenience in production, procurement, shipment and assembly. Sigma profiles are more reliable and preferred on roofs, beams or columns as they do not have breakage of parts. Steel construction systems, essential in developed countries, is the most proper construction system especially for earthquake-prone countries. Besides this, they are preferred due to the fact they are easy to carry, add-remove parts to and from, are eco-friendly and recyclable.
Basic Information:

1

Product Name:

galvanized steel sigma section

2

Product Size:

57mm*30mm,customize your shape

3

Material Type:

Galvanized steel optional

4

Surface treatment:

Pre-galvanized Steel

5

Hole Type:

rectangular holes

6

Material Thickness:

1.0mm ,optional

7

Material Original:

From Shanghai

8

Packing:

bulk pack

9

Usage:

warehouse rack,constructure,building material

10

Profile Drawing

As below
UNOVO Product Advantage: We are available to supply custom service.




1

Factory Direct Sale, Reasonable Price;

2

Good profile, high strength,

3

High Product Tolerance : ±0.5mm.

4

With Accurated Punching Holes .

5

Custom the size and shape of profile by customer's requirement

6

Produced by the full auto roll former machines and large productivity.
Application:
This product is used as metal profile for warehouse rack system , construction building material .We also offer complete custom fabrication, and we would be glad to discuss your size, hole configuration, and color options with you.
Production Work Flow: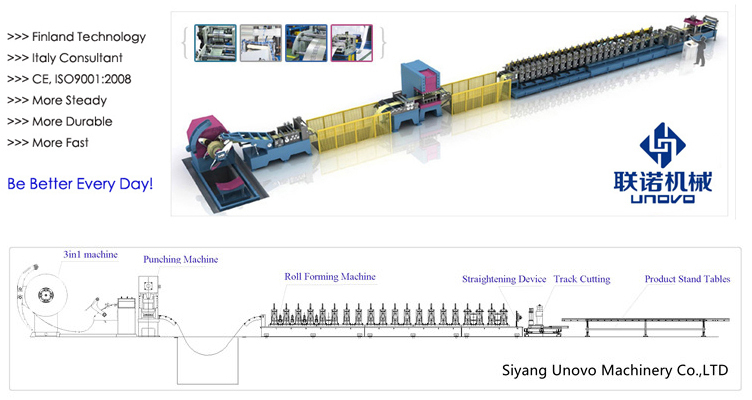 Product Detail View: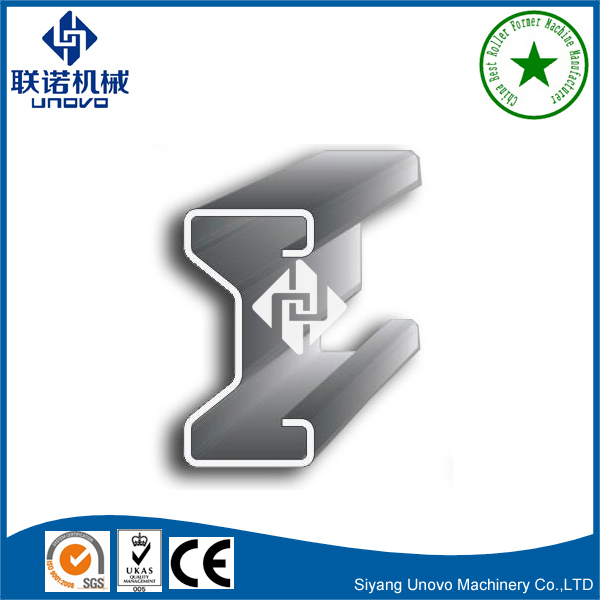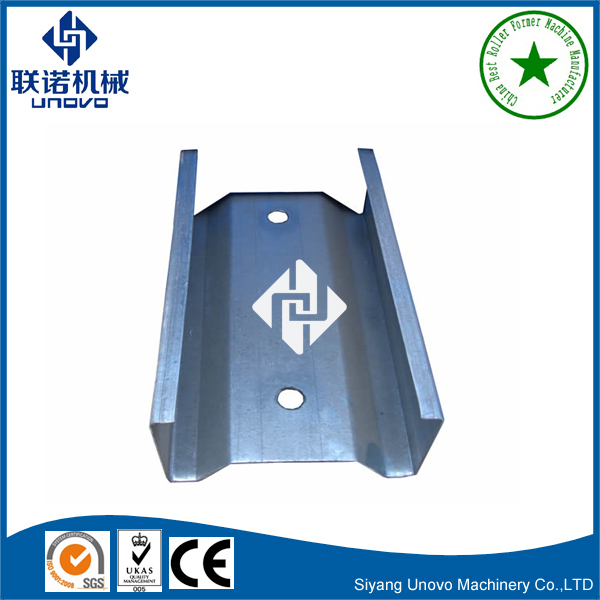 other relevant profiles :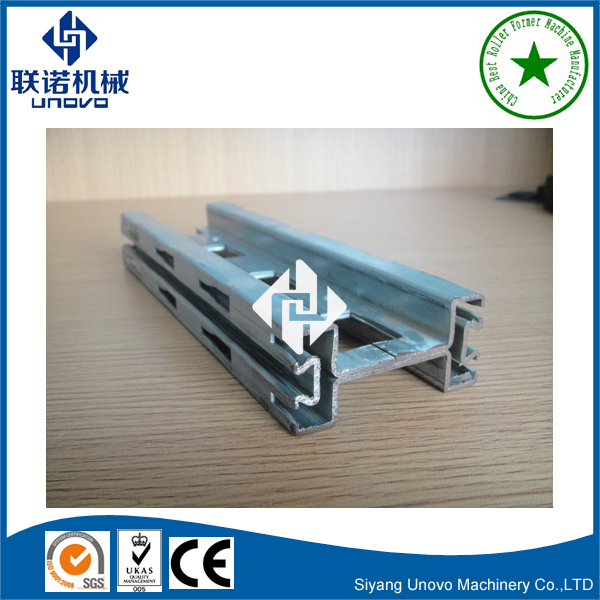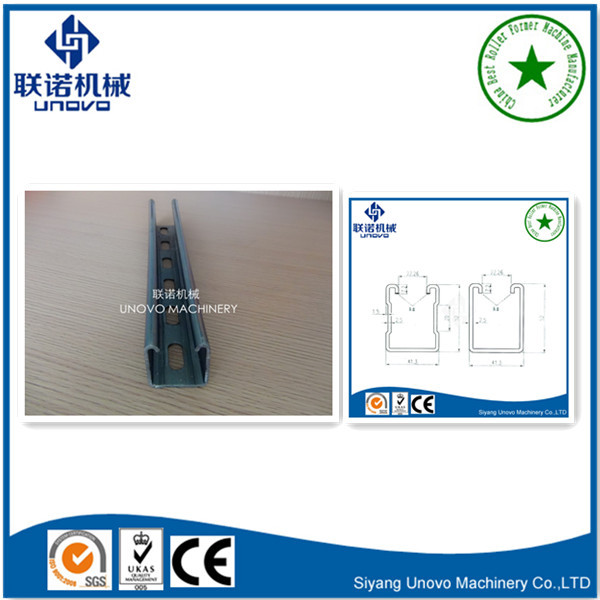 custom your shapes: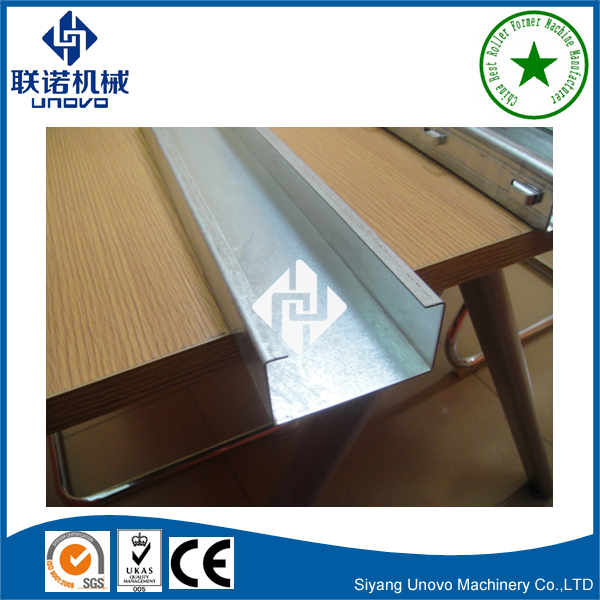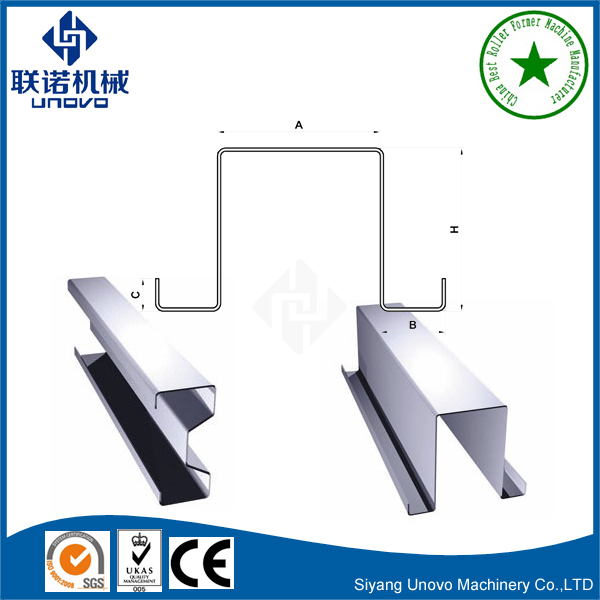 Package: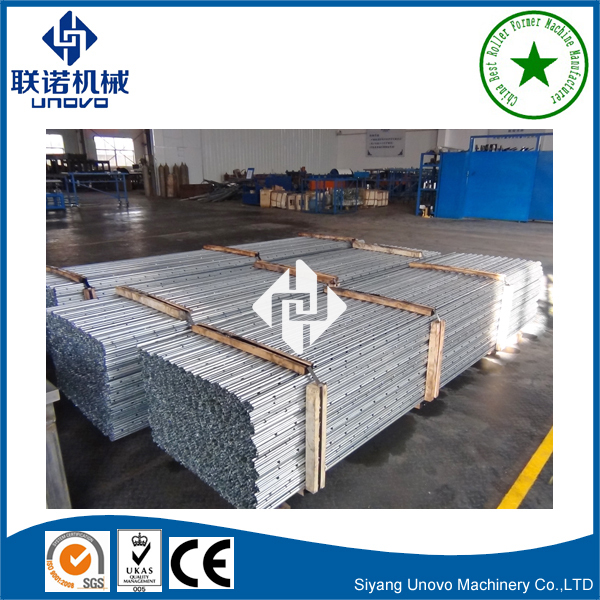 Company View: